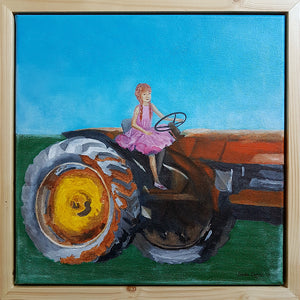 Farmers Daughter
Farmer's Daughter
Size including frame 44x44cm (17.3"x17.3")
If you grew up in the countryside you will probably relate to this picture of a girl helping out in the fields. This painting portrays the sheer fun and excitement of being brought up in the country. It is also a reminder of how entrusting kids with serious task empowers them and makes them feel worthy, strong and capable. 
Original Painting by Beata Dagiel
Acrylic on Canvas. Varnished.