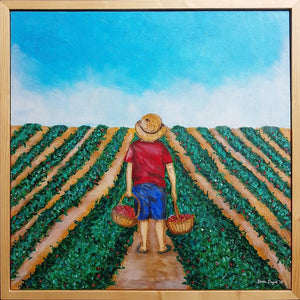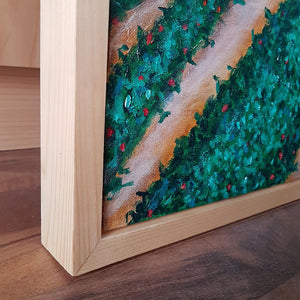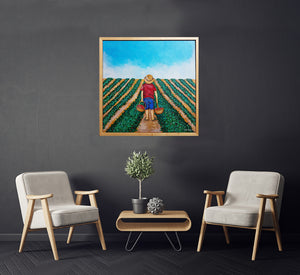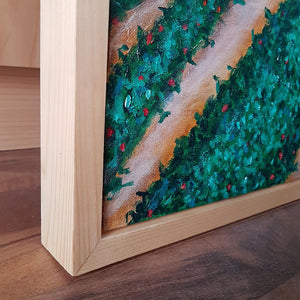 Strawberry Kid - SOLD
Strawberry Kid
Size including frame 64x64cm (17.3"x17.3")
It's the end of a long day work for the kid picker. The never-ending rows seem more friendly now with the evening breeze. Tired but happy, the kid is leaving the fields with baskets full of strawberries, the best he could find to take back home.
Original Painting by Beata Dagiel
Acrylic on Canvas. Varnished.