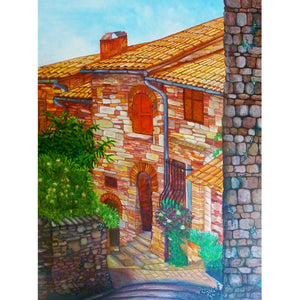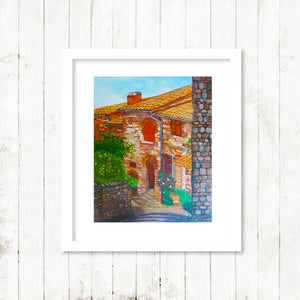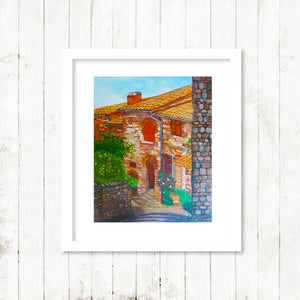 Assisi Street Italy - Quality Print
Assisi Street Italy
Fine Art Print on Quality Paper
Romantic and very captivating street of an old Italian town. I painted it to wake up to something sunny and happy every morning. I imagined St. Francis and his friends running down these streets. It is a real street that I hope to find when I go to Assisi one day. If you ever see it live, please take a photo of it, and share it with me!
Sizes:
9" x 12" - 22.86 x 30.48cm
12" x 16" - 30.48 x 40.64cm
16" x 21" - 40.64 x 53.34cm
Frame and matte are not included.