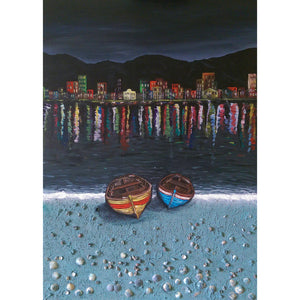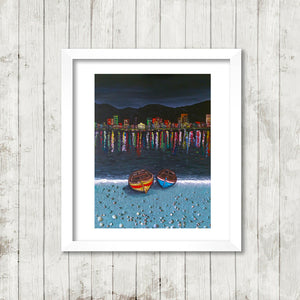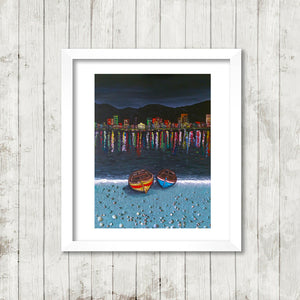 Boats Escape - Quality Print
Boats Escape
Fine Art Print on Quality Paper
This piece was created using acrylic on canvas. It pictures two boats escape from a nearby city to some remote island. The boats are left of the shore and in the distance you can see mountains and city lights reflecting in water. In the original painting I used sand from the Rocky Bay beach in Co. Cork and cute tiny little shells from Ballylickey Beach in West Cork.
Sizes:
9" x 12" - 22.86 x 30.48cm
12" x 16" - 30.48 x 40.64cm (*most popular)
16" x 21" - 40.64 x 53.34cm
20"x30" - 51 x 71cm
Frame and matte are not included.
Let's stay in touch! Find me on Instagram and Facebook