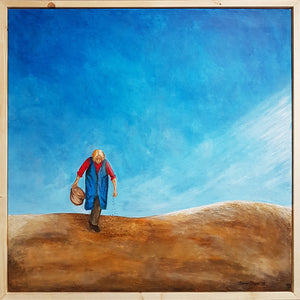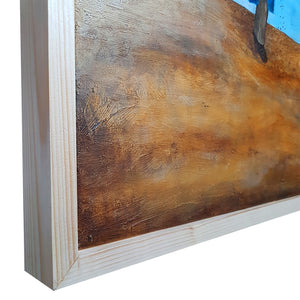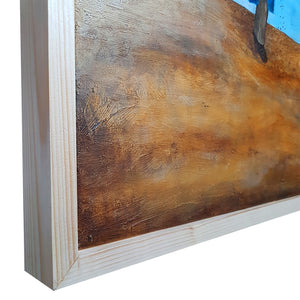 Circle of Life
Original Painting by Beata Dagiel
Acrylic on Canvas. Final measurement including frame 84x84cm (33"x33")
In every person's life there comes the time when they start to appreciate the seeds sown by their parents, grandparents and all the generations before them. We too want to give back, contribute, and keep the circle of life spinning for the generations to come.
She is an old woman. She knows her worth. She knows her purpose in this world. Her life is fulfilled, her eyes are ready to rest. Yet she is still sowing, even though she might not see the harvest. 'Woman's work is never done', she says. She herself is the seed that becomes new life over and over again. In our blood we carry so many of them. We can't even begin to fathom how many, and how different each one of them has been. We portray them in our gestures, in our wince, in our speech, in our eyes, in our bones, and in our attitudes. We are them and they are us. The good seeds they've sown are bringing abundance in us. In this picture I remember all women whose selfless love make this world go round.
Check out the Circle of Life poem here.