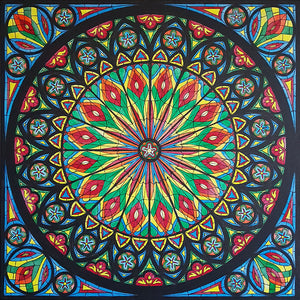 Glory To The Light - Quality Print
Glory To The Light
If you have been mesmerised by rose windows if the past, you might enjoy the idea of having one in your own house now! 
Please choose your options at checkout.
If you can't find the size you are looking for, please contact me here beata.dagiel@gmail.com
Available on PAPER or CANVAS.
 Here is a short video about the creation of the original piece: