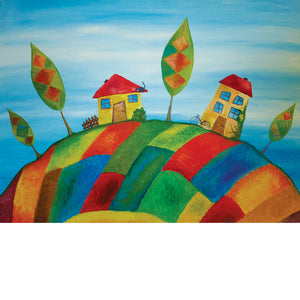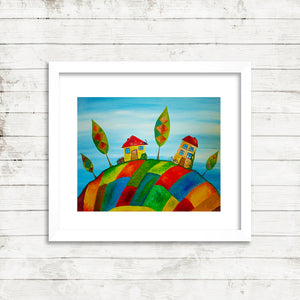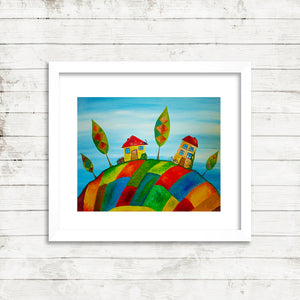 Two Homes - Quality Print
Two Homes
Fine Art Print on Quality Paper
This painting is especially close to those who have their heart split between two places on Earth. Maybe it's your family home and your own home. Or maybe you moved to a different country? Each of us has their own story. Somehow this particular painting captivates children, which I am really happy about!
Sizes:
9" x 12" - 22.86 x 30.48cm
12" x 16" - 30.48 x 40.64cm
16" x 21" - 40.64 x 53.34cm
20" x 30" - 51 x 71cm
 
Packed in a tube. 
Frame and matte are not included.